DISCEFA (Ditusa) is an international wholesale octopus seafood supplier and distributor with clients in more than 35 countries.
Based on the concept of Total Quality Management, DISCEFA focuses on achieving a system of excellence. Careful selection of the highest quality seafood by their experts, a highly technological process, and the firm's commitment to selective and sustainable fishing have formed one of the top Spanish quality wholesale distributors of octopus capable of satisfying the most demanding customers in the seafood industry.
The partnership between Ocean Garden and DISCEFA brings the highest quality octopus in the world to the most demanding customers in the U.S. DISCEFA octopus is a perfect fit for the premium positioned seafood distributed by Ocean Garden.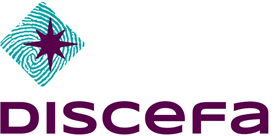 Product Details
Octopus Products
| Origin | Product | Presentation | Sizes | Pack |
| --- | --- | --- | --- | --- |
| Spain | Spanish Octopus | Whole IWP Tray | 2-4 lb, 4-6 lb, 6-8 lb, 8-12 lb | 10 lb/10.5 lb net weight 40 lb / 20 lb catch weight |